Premium Link Building Services
Our link-building services are unparalleled. We're redefining quality, building relationships, and getting premium backlinks no one else can.
Link building services redefined
What makes a backlink "high quality"?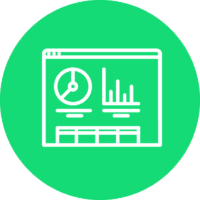 Domain authority, page authority, real traffic, and TrustFlow: These are 4 of the most important metrics we assess.
The website, the individual webpage, and the surrounding text must all be relevant to your target webpage.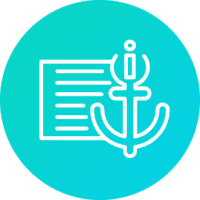 Anchor text shouldn't be over-optimized or under-optimized. We target diverse anchor text that includes your brand name and other anchor text variations.
EDU Link Building Services
Learn how we earn.EDU backlinks that grow your organic traffic.
We are NOT a database. With our customized outreach for your campaign, our link building services earn highly coveted backlinks you can't find anywhere else. Just ask our clients.
Links you can't get
anywhere else
The highest quality links are built upon real relationships, something we've invested in since day one. Over the years, we've built a wealth of contacts and deep friendships in the industry, from bloggers to webmasters, who we can call upon to earn you the premium, industry-relevant backlinks you want but can't get anywhere else.
Your business is unique. We start by deeply understanding your business and your goals. From there, we develop a custom link-building strategy that aligns with the keywords and pages you want to rank higher for. We use competitor analysis to uncover new link-building opportunities to grow.
Custom campaign
strategies to drive
results
Our Link Building Methodology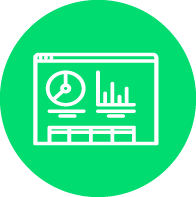 We begin by prospecting for potential target sites to earn backlinks from.  We use both competitor analysis and search engine operators to find the right target sites.
We employ strict vetting criteria to make sure that the website's metrics and quality meets our standards. We particularly focus on the site's organic traffic, relevance, domain authority, and TrustFlow.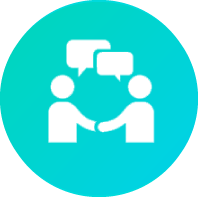 We then reach out to our list of vetted websites to explore an opportunity to earn a backlink, and tailor our approach with each campaign to our client's needs and link building goals.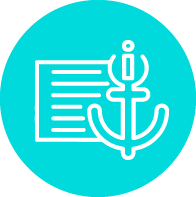 By providing a great value proposition to our prospects, we are able to earn premium backlinks. We often share a valuable resource from your website, contribute content, or add value in other ways.
"After a sour experience with a previous SEO firm, we were anxious about jumping into another SEO relationship. It turns out that partnering with WebFxm was one of the best decisions we've made. Not only do they do all of the things one would expect, but I've found them to be an essential partner in making broader business strategy changes that result in higher conversion rates."
Brad Phillips,
Throughline Group
"WebFxm did an amazing job helping us generate high-quality backlinks to our blog content. They always met their monthly deliverables, were easy to reach and communicate with, and sent informative reports on the work they completed. I would highly recommend WebFxm."
Shana Haynie
Hearst Bay Area
"We engaged with WebFxm to help us with SEO and, in particular, link building efforts related to our organic search strategy. We initially targeted several key pages with optimizations and link building, and have seen these pages consistently climb in the rankings! We have been very impressed with their team."
Andrew Zoeller
Purefy
"WebFxm SEO strategy and execution grew our organic traffic by 300% in the first 6 months. Our Domain Authority went up by 14 points and we continue to get more leads every month. Trust in WebFxm and you'll get extraordinary results."
Edmund Zaloga
Responsify
"WebFxm has ranked us in the top 3 positions for our most profitable keywords. WebFxm actually drives results. They are diligent, focused, and a pleasure to work with. The team is awesome and I highly recommend them."
Tung Bui,
CellWaves